Our Company
The Archibald Academy of Beauty and Make Up has been established to help provide in depth education and training to those wishing to master the art of make up and related services.
Our Mission
Through high quality instruction and professional course materials, we aim to pass on as effectively as possible, skills that will enable our students to understand the principles of make up application and to how to use that knowledge in their own personal lives and careers.
Our vision
At the Archibald Academy, our vision is to provide the key tools necessary to help you feel confident in your make up artistry abilities. At the completion of your studies, we make it a priority for all our students to feel prepared and proud in what they have learnt and how they can use their skills and knowledge.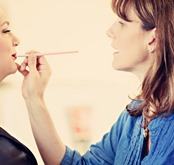 DANIELLE MURRIHY
Danielle Murrihy is a qualified hairdresser and makeup artist who very early in her hair career realised she preferred mobile hairstyling rather than working in a salon.
She soon built up a very busy wedding business in Melbourne and has had her bridal work grace the front covers of local and international magazines.
She also loves editorial work and has had success with her work being published.
Danielle has recently moved to Sydney and has started doing some television work.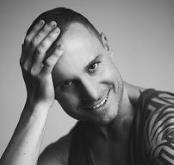 ADAM BRADY
Adam is an accomplished makeup artist and hairdresser with over 12 years in the industry. Having gained valuable experience working in the performing arts, film and TV, Adam is a very well-rounded professional artist. Such work includes hair and makeup on such productions as "Mary Poppins", "Love Never Dies", and various Opera Australia performances. He has been the recipient of various national industry awards including the L'Oreal Colour Trophy.
Having a keen eye for fashion, Adam prides himself on keeping up to date on all the latest trends, which is aided by his regular work along side leading photographers and designers.
Adam's biggest passion is making everyone feel unique and special, and can help all students gain an indepth understanding of the industry and how to best further their careers.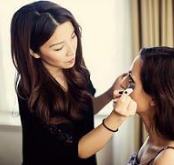 HILARY HO
Hilary is a qualified professional makeup artist with a wide array of experience including makeup for photography, fashion, runway, commercial, bridal, music videos, film and special effects.
Having established herself as a talented professional artist in the industry, Hilary's modern approach to makeup and knowledge of current trends allows her to have a client base ranging from boutique clients to well-known brands such as Oxford Clothing, Westfields, HSBC, etc.
As a trainer, Hilary is passionate about her craft and encourages creativity and versatility of technique. Her down to earth approach in turn with her vast knowledge allows her students to learn at ease and be challenged to create.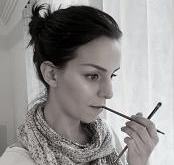 CAYLEE ARCHIBALD
As the heart and soul of the academy, Caylee is dedicated to providing students with a first-class training experience. Caylee has been teaching and providing make up services over the past 8 years. She has specialised particularly in formal and bridal makeup, having completed advanced make up artistry courses, and is a well versed instructor, having completed her Certificate IV in Training and Assessment.
Apart from providing freelance makeup services for bridal and other special occasions, Caylee also has experience working on a number of film sets and photography shoots and is confident that she can pass on her expert skills in makeup artistry to all her students.
Caylee is well known for allowing students to work and practice in a way that feels natural to them, which in turn promotes inspiration and builds on natural talent and self-confidence. Caylee also encourages students to do that which they never thought possible of themselves and thrives on her students success.
I loved learning how to do make-up at archibald! Theres really so much more to make up than I thought.i feel alot more confident with makeup and love showing off my new skills.The classes were a great size,I got lots of one on one training because the classes weren't to big and the trainer had time for all of us.The homework wasn't to time consuming and the classes didn't go for to long which I loved and the best part of it was receiving lots of makeup and tools of the trade to get started with.I definitely enjoyed the advanced makeup coarse and looking forward to doing more classes there in the future.
I just wanted to say a big thanks to all the mentors/teachers that I had. You have really helped me and guided me. Since attending classes with you guys, I was able to book quite a few gigs. However, unfortunately, now that I've started work, it's been hard, but nonetheless, you were all great and I appreciate all your effort.

What I liked most was that we were able to actually put on make up and it wasn't all just pages and pages of writing that we had to read. It really allowed me to explore out of my comfort zone.
The opportunities offered to students for work. The small classes and individual attention. The eagerness to help and go above and beyond. Allowing me to use solely vegan products and allowing me to get a refund for the difference. Weekend classes.
The fact that we had different instructors because we were able to gain different knowledge and techniques of each one and apply it to our own. And as for the theory, I was able to pinpoint the things I need to work more on eg. The contour and highlighting on a certain face shape. And you can't forget the work opportunities that Caylee emails us about once we finished our course - It is a really big help to set foot into the beauty industry!
I liked the friendly attitude both instructors had, felt very comfortable around them, easy to understand easy to talk to, both offered lots if valuable advise and knowledge. Loved that the classes were small and intimate, it made it feel very one on one which meant I got a lot out of a short course. Absolutely loved it.

I did the Advanced make up course and absolutely loved it, have recommended doing it to several people who have all seen the skills I learnt from doing the course. Love the makeup they introduced me to with the makeup kits which where more impressive than I imagined. Will defiantly be attending other courses threw Archibald Academy in the future. I also love that the trainers have kept in contact since completion of the course offering work experience opportunities, advise and other information about Archibald Academy. Highly recommend.
Thank you Caylee for conducting an excellent Basics Course which I attended recently. I love everything that you taught me, and can't wait to utilise those skills in my everyday life as well as on special occasions.

I learnt some wonderful ways to apply make up on my face, what colours to use, how to use them, depending on time of the day and how my face was transformed. The tips you gave me were great, especially for the eyes. I have bought myself a mascara for the first time in my life, thanks to you.

You gave all who attended your class, undivided attention and answered all our questions, however silly they may have sounded! You are a lovely, helpful person and wish you all the best in the future.

Thank you so much. I really had a good time and you made it a lot of fun. Cheers